The December, 1931 issue of The Architectural Forum featured the article, Nine Senior High School Buildings. Two Guilbert & Betelle projects were illustrated; Great Neck High School and The Bronxville School). The text and illustrations for The Bronxville School are shown here.
Interestingly, this school was a collaboration with the architect Harry Leslie Walker, who had some prominence in the area. Why this collaboration occurred is unknown.
~~~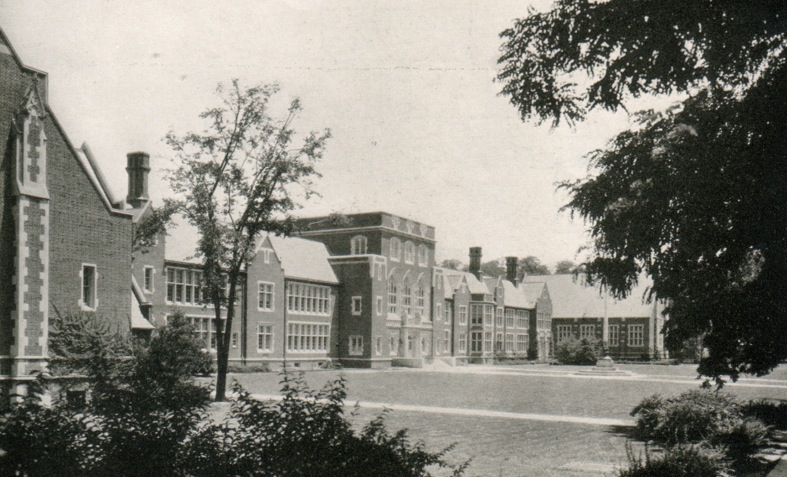 THE BRONXVILLE SCHOOL, BRONXVILLE, N.Y.
A SUBURBAN CONSOLIDATED SCHOOL
HARRY LESLIE WALKER, GUILBERT & BETELLE AND HARRY LESLIE WALKER, ASSOCIATED ARCHITECTS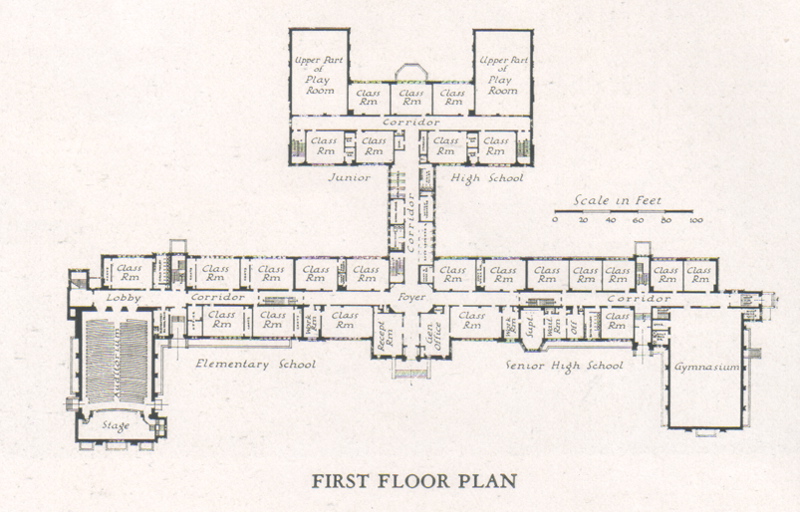 GENERAL: This building contains facilities for elementary, junior high school and high school students. The plan is worthy of study in that it achieves almost complete segregation of the activities of the various school units and at the same time allows for the common use of the important special spaces. The fourth floor occupies the central portion of the building only and contains a large cafeteria and kitchen.
DESIGN: Although the two end wings were planned by Guilbert & Betelle with Harry Leslie Walker associated two years before the central portion was built, the design is of a uniform character throughout the building. It is executed in a dark red, rough textured brick, laid with smooth gray joints and trimmed with limestone. The roof is of variegated slate, sea green in color. Windows have painted wood sash.
INTERIOR: In the interior the classroom floors are of wood, those in the corridors being linoleum. The walls and ceilings are of plaster, unpainted. Those in the play rooms and gymnasium are of glazed brick.
CONSTRUCTION: The building is of semi-fireproof construction on a concrete pile foundation. The corridor, gymnasium and auditorium floors are framed in reinforced concrete, those in the classrooms with wood joists. The two wings of the building have brick bearing walls and the central portion is framed with steel. Heating is from a stream vapor system with unit ventilators in the classrooms. The building contains 2,641,000 cu. ft. and cost 56.3 cents per cu. ft. or a total of $1,488,000.