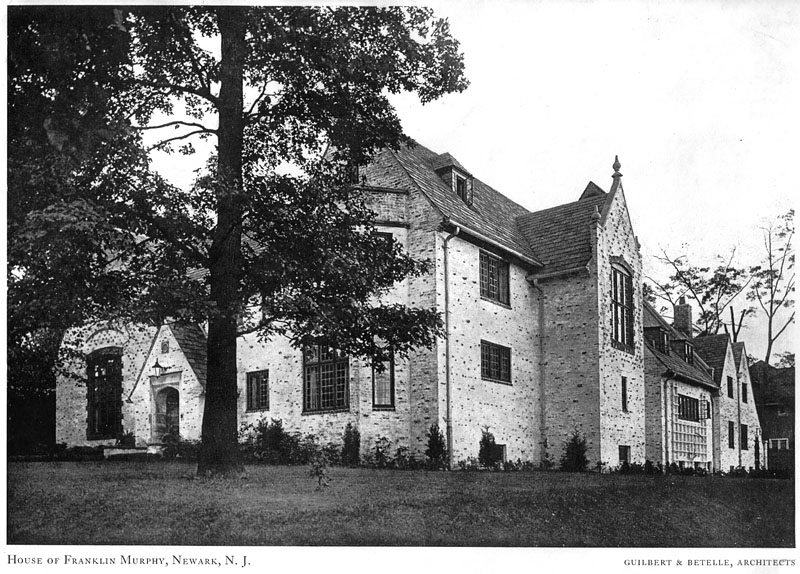 The only private residence Guilbert & Betelle designed (that I know of) was the Franklin Murphy House in Newark, New Jersey. Franklin Murphy had quite a life; born in 1846, he fought in the Civil War as a teenager, seeing action at Gettysburg. He went on to found the Murphy Varnish Company in Newark, and later became the 31st Governor of New Jersey, serving from 1901-1904. In retirement he was very active in Newark politics and civic movements, including a stint as Essex County Parks Commissioner. He died in 1920 at 74.

I'm not sure when the house was built; the accompanying photographs are from the April, 1928 issue of Architectural Forum, but obviously it would have been built before 1920. The house still stands, situated on a corner lot near Branch Brook Park in Newark; fitting, as Murphy was instrumental in its creation. Given James Betelle was also a very active member of the Newark civic scene, I wouldn't be surprised if they were friends and this was a special commission for the firm.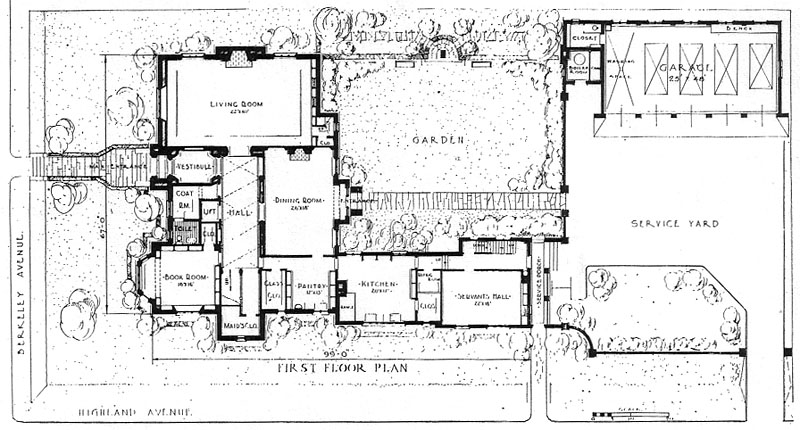 The house itself is in the French Country style, with a lots of intersecting gables, dormers and a few Gothic touches. The L-shaped plan enclosed a large garden flanked by a service yard with a substantial 5-bay garage (one of which was dedicated to washing the cars). The two-storey living room had a 2nd-floor overlooking gallery, and it had four maids rooms. That's a lot of maids…perhaps Murphy was a slob? Next time I'm in Newark I'll try to do a driveby and get some pictures to see how it's held up over the years.
UPDATE: I bit more research confirms this house belonged to Murphy's son, Franklin Murphy, Jr. Junior did indeed have a live-in staff; a valet, three servants, a cook and a waitress. He died at the home suddenly in 1932 at the age of 58. Of note, he was a member of the Essex Club– so it's a safe bet he knew Betelle well, leading to the commission of the home.